Welcome to Strive 4 Health Chiropractic
Invigorate Your Health at Strive 4 Health Chiropractic
Would you like to enjoy your favorite sport or activity, without pain? Or perhaps you are currently experiencing excellent health and want to optimize your well-being. At Strive 4 Health Chiropractic, our passion is helping patients of all ages live an active and healthy lifestyle. Shakopee Chiropractor Dr. Michael Vinkemeier looks forward to caring for everyone from days-old newborns to active seniors. Everyone can benefit from chiropractic care!
Lending a Listening Ear
Maybe you've felt rushed in other doctors' offices or that your concerns weren't heard or adequately addressed. Dr. Mike cares about each patient who walks through our door. He will always take whatever time is necessary to listen to what's brought you in and answer any questions you may have.
---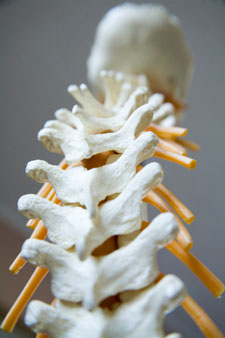 Offering Help for a Range of Conditions
If you've been searching for drug-free care, you'll be pleased to know that chiropractic can help alleviate a broad array of neuromuscular conditions. Whether you have back pain from an auto accident or have been putting up with chronic headaches, you've come to the right place for help. Dr. Mike will custom-craft a treatment plan designed to address your condition and prevent a recurrence. He uses chiropractic adjustments as well as exercises. We also offer massage therapy on-site to promote relaxation and healing.
Serving the Communities of Shakopee, Savage and Prior Lake
To accommodate as many patients as possible, we offer same-day appointments and are open on Saturday mornings. We also are open early so you can come in for care before your workday or school day.
If you've been searching for a Chiropractor in Shakopee, look no further. Contact us today to book an appointment. We desire to get you out of pain and on the road to restoring your health.
Shakopee Chiropractor | Strive 4 Health Chiropractic in Shakopee MN | (952) 405-0516