Chiropractic Care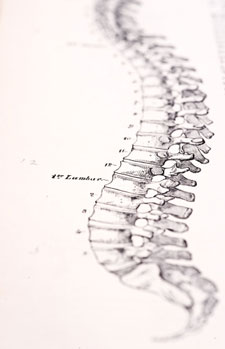 If you're new to chiropractic, Dr. Mike will show you a model of a spine and explain how if a vertebra is tipped, turned, or twisted it's going to cause interference on the nervous system. Pain and other symptoms will result. An adjustment takes that obstruction away from the nerve so the nervous system can function properly.
Benefits of Chiropractic Care
We believe that patients of all ages can experience the remarkable benefits of chiropractic. In addition to providing natural pain relief, here are some others:
Increases mobility
Improves flexibility
Decreases muscle inflammation
Boosts energy
Boosts immune system
Improved mental health
Reduces stress
Improved mood
Our Techniques
Dr. Mike uses Diversified and Thompson Drop Table. Depending upon a patient's unique needs, he may combine the two to get the fastest results possible.
Conditions We See
ADD/ADHD
Allergies
Arthritis
Asthma
Athletic injuries
Back and neck pain
Carpal tunnel syndrome
Chronic sinus issues
Colic
Constipation
Ear infections
GI dysfunction
Headache and migraine
Herniated/degenerative disc
Hip/SI pain
Chronic sinus issues
Personal Injuries
Pinched nerves
Poor immune system function
Reflux
Sciatica
Scoliosis
Shin splints
Stress
The New Patient Journey
At Strive 4 Health Chiropractic, Dr. Mike provides customized, non cookie-cutter, care plans. That's because each patient reacts differently to care. After the first few visits he will see how you respond; after that, he will devise an effective treatment plan. Once you are out of pain, he will provide some corrective exercises to keep you feeling great.
Discover how chiropractic could make a difference in your life. Book a same-day appointment today!
CONTACT US »

---
Chiropractic Care Shakopee | (952) 405-0516